Top Lists
10 Reasons to Go to Ohio University
By
|
Featured Image via Ohio University
One day I came across a tweet that read, "I hope one day that somebody will love me as much as people who go to OU love going to OU." I laughed, but then I realized how true that was. In my extremely biased opinion, Ohio University is one of the best schools out there and here are 10 reasons why.
1. Athens has a great music scene.
There's no shortage of great bands on campus, with something for everybody. We've got groovy jam bands that shut down bars and folk bands that croon meaningful lyrics at house parties. A handful of great venues regularly host solid bands that rock the house. Coming to OU means you'll probably find yourself liking music you'd never even considered before.
2. Court St.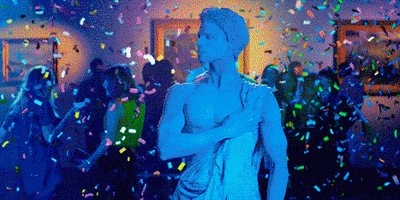 No college experience could be complete without witnessing (and probably taking part in) the hectic flurry of debauchery that is Court St. on a Saturday night. Home to over fifteen bars packed into four short blocks, it's the social center of Athens. You're bound to see hordes of grinning faces headed here and there, joking and laughing. It's a twenty-something's paradise.
3. The campus will blow your mind.
What could I say that would paint a better scene than these pictures?
I mean, seriously.
Regardless of the season, OU's campus is a shining beacon of natural beauty alongside quaint, distinguished brick buildings.
4. Fest season!
Better than any holiday, Fest season happens during the tail end of the spring semester. Each weekend, a street around campus is designated to have a street-long block party that starts early and goes late. Hundreds of people line each side of the road, basking in the grandiose ambiance of it all. Each one is a party you'll never forget. The best part is, all of these palel under comparison to the Halloween block party in Athens, which draws 10,000-30,000 costume clad revelers who join the festivities.  
5. There's always somewhere new to explore.
College life is just one part of what makes the OU experience so desirable. There's also a handful of haunts and hideaways to lay low at when you want to get away from everything.
That's a picture of Strouds Run, a nice little spot for swimming and hiking. There's also a few trails that will take you way up to the top of Witch Hill and Bong Hill (college kids are so predictable), where you can watch the sun set over the city.
6. The academic side doesn't get enough love.
While OU is definitely known as a party school, real Bobcats know it's much more than that. It's actually pretty good college academically also. In fact, they boast one of the best journalism schools in the country, among other things. We work just as hard as we play.
7.  It's the ideal college town.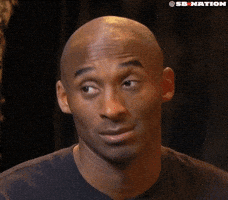 Athens and OU are one in the same, which makes it such a perfect college town. The city has been built around the university, so everything, and I mean everything, is no more than a 15 minute walk away. They coexist beautifully together.
8. Once a Bobcat…
There's a term on campus that gets thrown around a lot called "Bobcat Family." It's our way of saying we look out for one another, and you can see it on campus in a thousand different ways. We treat all alumni with the utmost respect, hold the door open for everyone, and watch out for each other in tough situations. Just like a family.
9. Pretty much everything is haunted.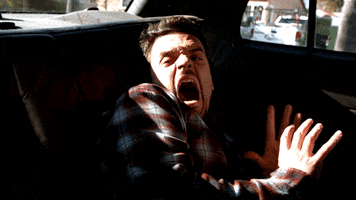 The dorm down the hall. That creepy asylum that looms over campus on top of The Ridges. The exact spot you're standing in right now. Dubbed by some as the most haunted place on earth, every place has a spooky backstory. If you're a fan of the supernatural or otherwise uncanny, this is the place to be.  
10. Magic happens in Athens.
Ask any Bobcat, past or present, and they'll tell you the same thing. There's just something magical about the place. The city is a testament to free expression of every kind.
That's just one of the random examples artistic exposition on campus. Fueled by a steady flow of young people with new ideas, artistic statements of every kind filter into day to day life, and it's a beautiful thing. Whatever you want to get out of your college experience, you can do it at Athens, and you can do it in style. If you want to let loose and go crazy, get in line. Want to branch out and seek new ideas? That's right up our alley. No matter where you come from, you won't leave Athens the same.  For more on Ohio University, click here. 
If you're a college student who loves free music, check out Trebel.