Top Lists
The 10 Most Overplayed Songs Ever
By
|
No matter whether a song is amazing or total nonsense, it can fall victim to the one thing that we all hate: overplaying. You know what I'm talking about. You get in the car at the same time every day, and there that song is. Just waiting for you to get it stuck in your head for the next eight hours. Then you start the drive home and find it lying in wait again.  We wait and wait for the song we want to hear. Instead it's the same songs over and over again. You'll want to slap someone over it all. Maybe that's where road rage comes really from… It's just a bunch of people losing their minds over hearing the same songs they did that morning!
While there are really too many to list, here are just 10 of the many most overplayed songs ever. They can be great, they can be bad- but they're still all overplayed.
1. "Freebird" and "Sweet Home Alabama" – Lynyrd Skynyrd
Yes, they're both staples of Southern Rock. Yes, we love them. But do we need to hear them played three times a day?
2. "Two Princes" – Spin Doctors 
This song was so good when it came out. The video was so funny! Now that so many different radio genres have picked it up, it's just gotten annoying every time you hear it.
3. Anything by Taylor Swift.
We love her, it's true. However, the radio can make you severely annoyed when it comes to her music. When Swift releases an album, you can't go anywhere without hearing the singles at least five times a day on three different stations.
4. Anything by Justin Bieber.
Just like Swift, we love the Biebs, but radio stations really need to chill. If I heard "Baby" one more time I don't know what I would've done. Now that he has a new album the cycle has begun again.
5. Songs that no one requests, but everyone dances to.
Here's looking at you: "Cotton Eye Joe" – The Rednex, "Tootsee Roll" – 69 Boyz, "Cha-Cha Slide" –  Mr. C The Slide Man and finally "Electric Boogie" – Marcia Griffiths
Ah, the songs of skating rink nights, middle school dances and wedding receptions. If you're at your first middle school dance, these songs seem wonderful. You're having a great time and two of them even tell you what to do! Even if you can't, you still say you can "dance!" Alas, after the first few dances and receptions you just groan a sour, "Ugh, not again," when the DJ puts them on. Yet you'll still get up and dance.
6. The Rock songs that you never get tired of… Until they're played 378 times during your commute.
"Bohemian Rhapsody" – Queen
There's no denying that "Bohemian Rhapsody" is irreplaceable. It's a classic that just gets better with age – along with every other Queen song. It just gets a little old to hear it 72 times on four different stations in one week.
"Stairway To Heaven" – Led Zeppelin
I'm the last person who will ever insult Zeppelin. To this day I remember finding all of my Dad's old Zeppelin vinyls and listening. But the radio just incessantly kills STH. Kills it. Same as with Queen – they have other songs, ya know!
"Pour Some Sugar On Me" – Def Leppard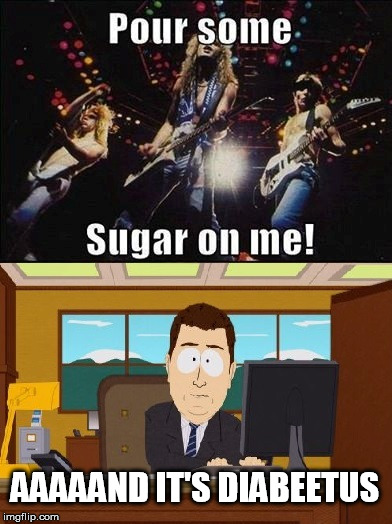 7. "All About That Bass" – Meghan Trainor
This song was amazing when it came out. And the video is so cute! Then, unfortunately, you just couldn't escape it. It's still great, probably even better, now that the airplay has died down.
 8. "Hotline Bling" – Drake
Again, great when it came out; but just like the others, the radio has dug this song a grave. Streaming music on Pandora radio? Good luck escaping that song.
9. "Uptown Funk (Ft. Bruno Mars)" – Mark Ronson 
Just another amazing song steadily being ruined by the radio.
10. "Girl Crush" – Little Big Town
This is such a good song. Alas it's still a song that we love but is terribly overplayed on the airwaves.
---
Keeping it to this many was a serious struggle. I could've written an article on overplayed songs for every decade and I still might do that. Want to be able to make your own playlists (without overplayed songs) and listen off-line for free? Check out the Trebel App!
What are some songs that you think are overplayed? Comment below!